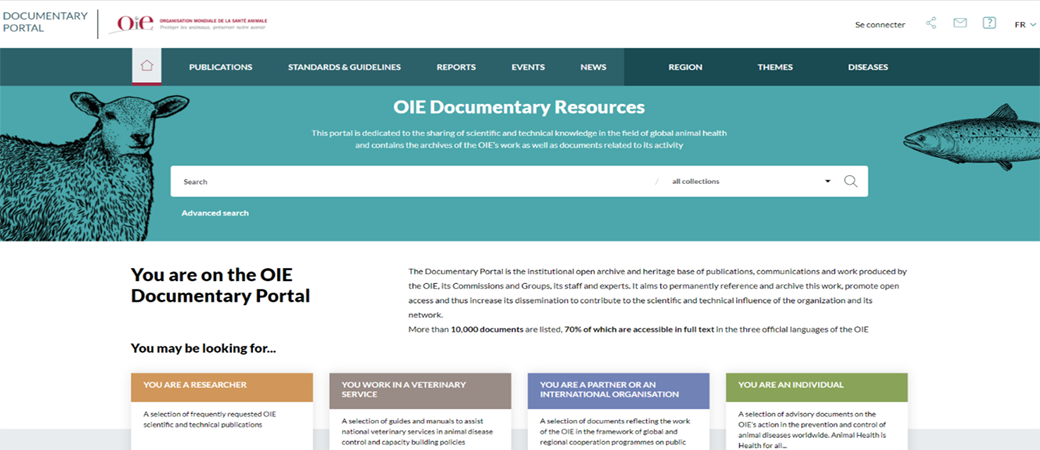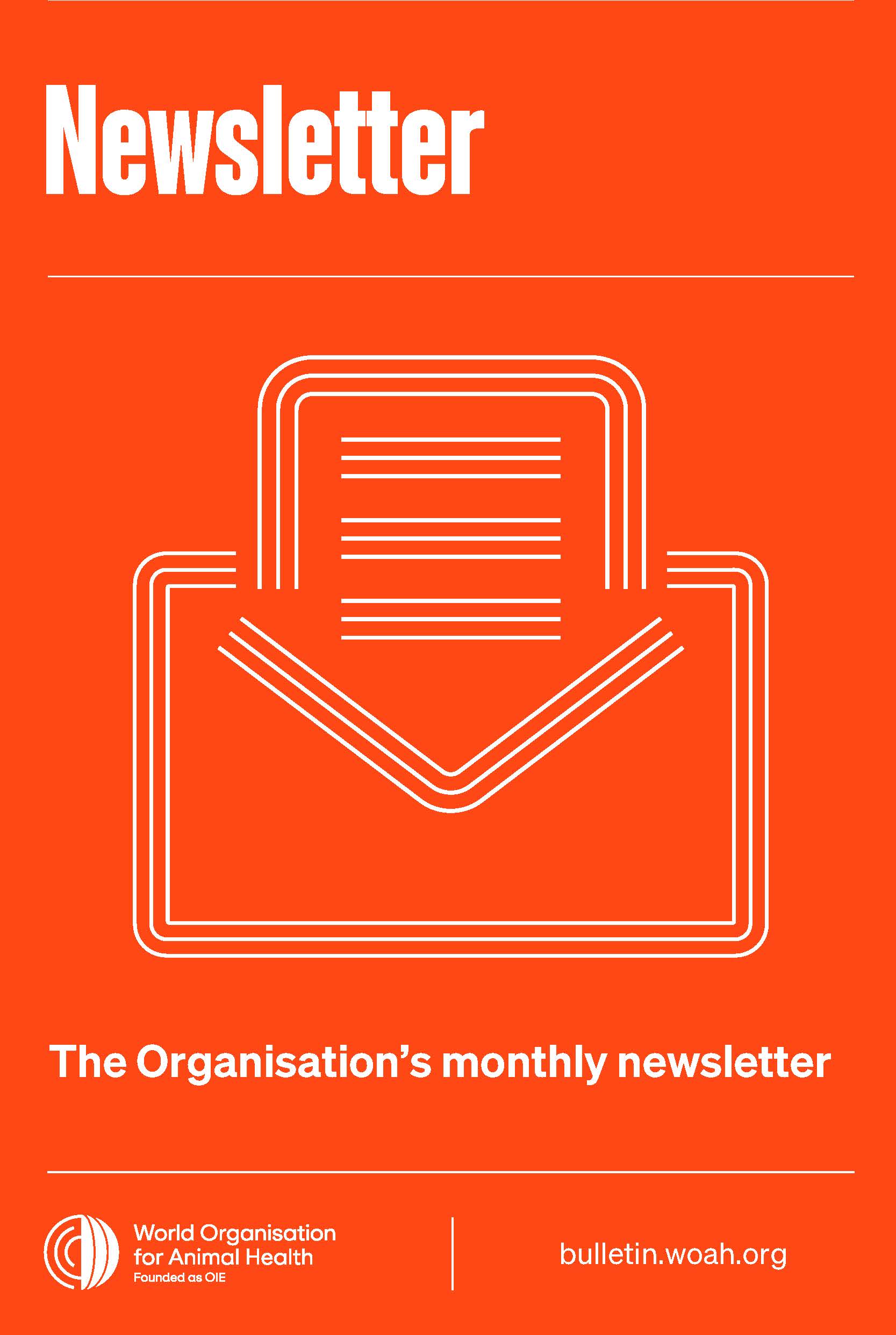 The OIE Documentary Portal aims to permanently reference and archive OIE publications and works and promote open access to facilitate the sharing of knowledge in the field of global animal health.
Contains more than 10,000 scientific and technical documents
The new portal gives you access to more than 10,000 scientific and technical documents, including standards and guidelines, reports, books and flagship publications like the OIE Scientific and Technical Review. 70% of them are accessible in full text in the three OIE official languages (English, French and Spanish).
The focus page now includes content recommendations to targeted audiences, such as the research community (veterinary schools and laboratories), Veterinary Services and partners.
The new interface makes it easy to find the publications or works you are looking for. Direct access to the main collections is proposed in the menu bar and you can browse by type, region, main diseases or topics. The enhanced search bar permits you to use a search term of your choice in all collections or a particular collection.
Made easier to download the full-text document
From the results list, it is now easier to directly download the full text of the document in the language of your choice. Filters are available to refine your search by document type, date, region/country.
At item level, you can find the detailed description with links to the full text, copyright and permissions, the permanent link, citation tool, metadata export functionalities, social media sharing and more.
Stay informed thanks to RSS feeds and news headlines.
Are you ready to discover the new OIE Documentary Portal?