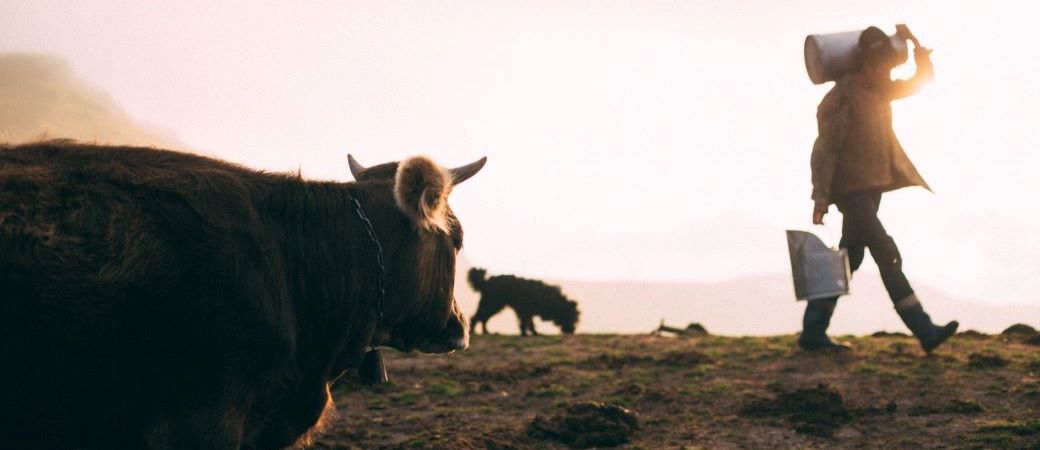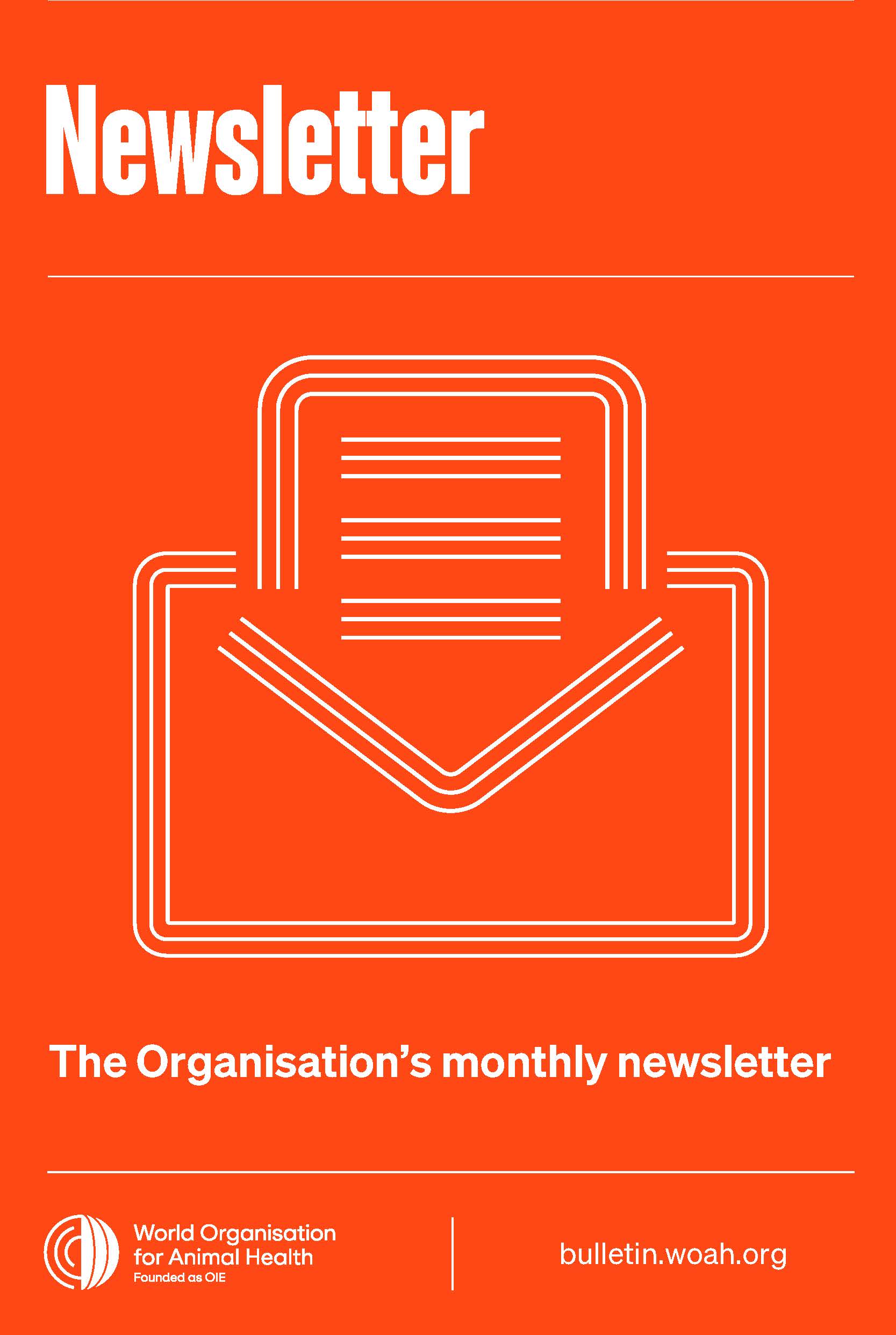 Further to an invitation from the German Federal Ministry of Food and Agriculture (BMEL), WOAH organised a discussion panel during the Global Forum for Food and Agriculture held last month in Berlin. The topic addressed the substantive input of animal health to the transformation of food systems through a One Health approach.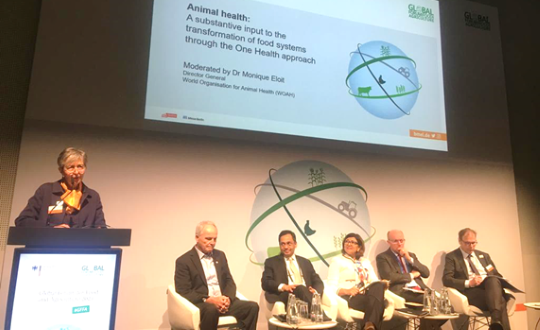 Dr Monique Eloit, WOAH Director General, moderated the panel comprising the following panellists:
Maria Helena Semedo, Deputy Director General, Food and Agriculture Organization
Arnold Puech D'Alissac, President, World Farmer Organisation
Dieter Schillinger, Deputy Director General, International Livestock Research Institute
Martien van Nieuwkoop, Global Director Agriculture and Food Global Practice, World Bank
Samuel Thevasagayam, Deputy Director, Livestock Team, Bill & Melinda Gates Foundation
In her opening remarks, Dr Eloit highlighted that the figures for famine and malnutrition are alarming with data showing that the world is clearly off track to ending hunger, food insecurity and malnutrition by 2030.
In this context, improving animal health is critical to ensure that disease emergence and spread do not extensively impact health, production, livelihoods and the environment.
She appealed to the panelists to consider animal production and the food system through another lens, whereby food systems are holistic, multi-sectoral, inclusive and sustainable. She referred to the One Health approach as a valuable insight and framework for success.
During an active dialogue, the panel underscored the importance of animal production and health in food systems. It identified the main drivers for health crises in production systems and explored challenges for smallholder farmers. Panellists agreed that challenge ahead is massive, and requires immediate, bold and synergistic action – using the tenets of a One Health approach to transforming our food systems.
In closing, Dr Eloit pledged the commitment of WOAH and its 182 Members to share knowledge and experience in working with others in designing the future food systems. She also suggested that they must not only focus on production per se but the modalities of the production. Finally, she underlined that societal expectations and moral licence, the needs of different communities, the impact on the environment and corresponding repercussions, need to also be considered.
More information: Global Forum for Food and Agriculture 2023
---
Photo: Monique Eloit (WOAH), Dieter Schillinger (ILRI), Samuel Thevasagayam (Bill & Melinda Gates Foundation), Maria Helena Semedo (FAO), Arnold Puech D'Alissac (WFO), Martien van Nieuwkoop (World Bank) – ©WOAH/E.Tagliaro