INFORMACIÓN CONTINUA Publicado en 2023-06-30 11:54:55
Embracing Uncertainty - Using Strategic Foresight Methods to Support Decision-Making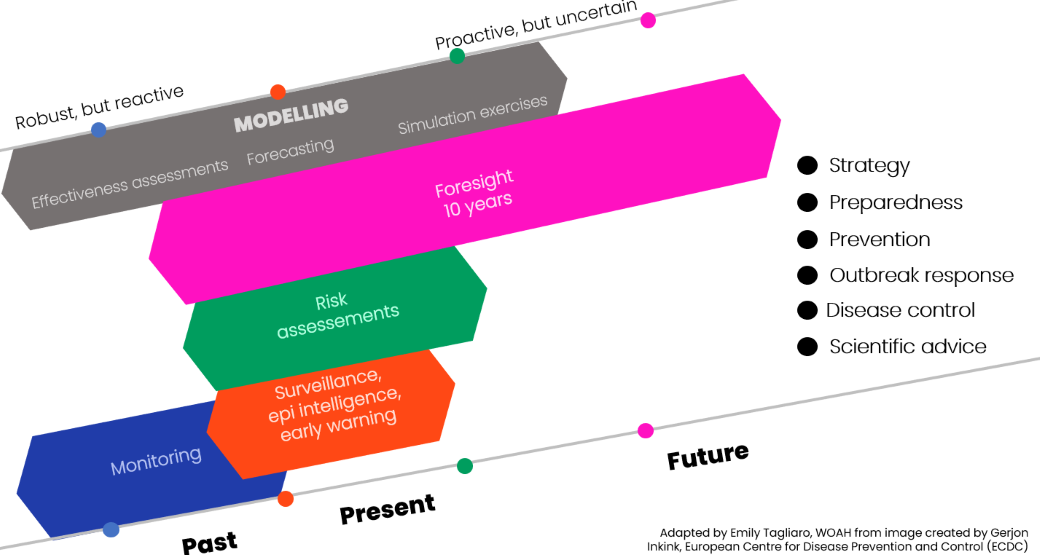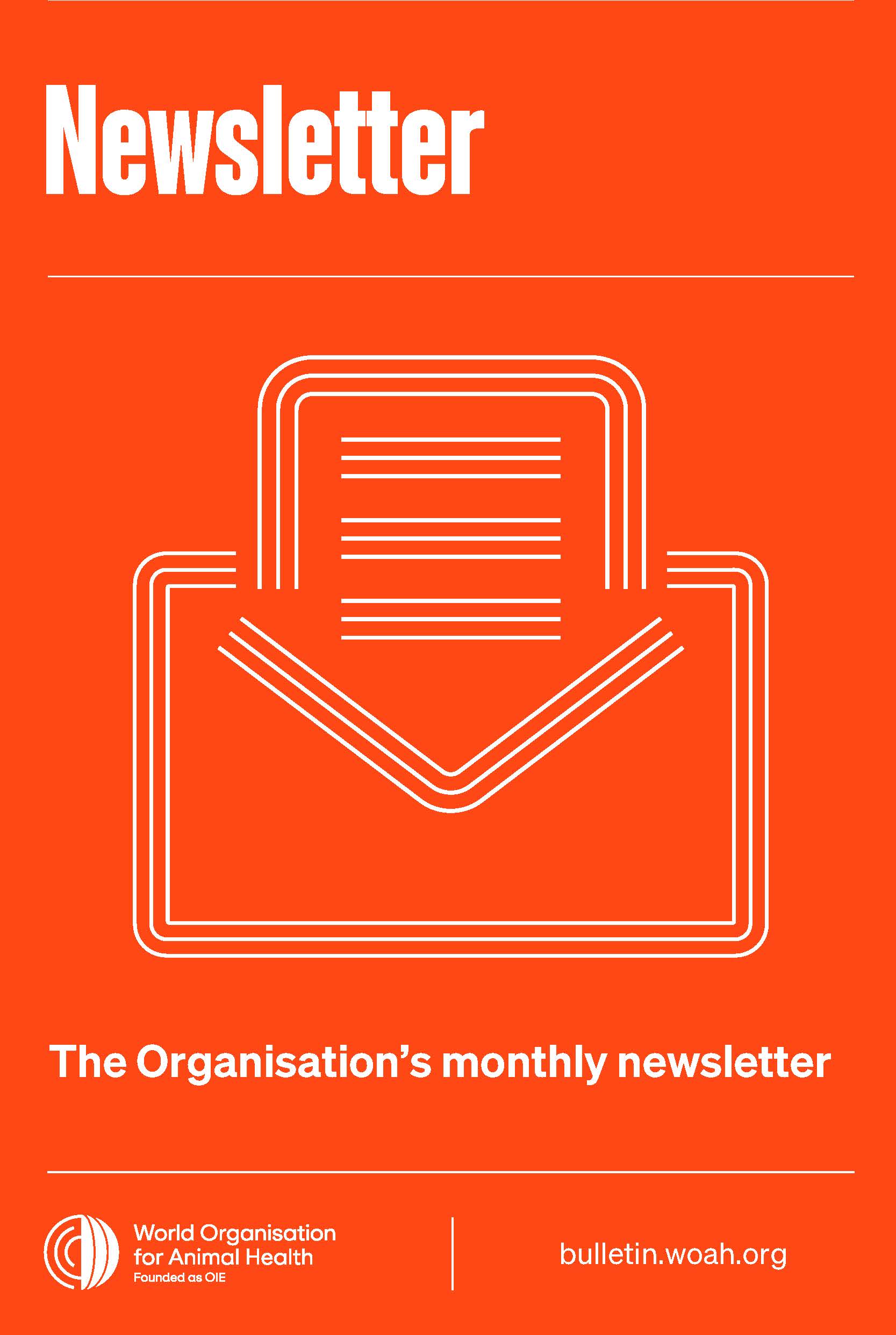 Decision-making frameworks such as risk assessment and analysis, epidemiological intelligence, early warning systems monitoring and surveillance are helpful in anticipating and responding to incidents in the animal health domain. Tools like forecasting, disease modelling and simulation exercises assist in the prevention of, preparedness for and response to foreseen incidents in the present and over the subsequent months or years. With foresight methods, users gain a wider and longer-term perspective, thus enhancing their ability to adapt to rapid change and uncertainty.
Interest in strategic foresight has grown as more individuals and organisations appreciate that embracing uncertainty and analysing multiple futures is perhaps the most important skill needed to steer a course into the 21st century and beyond.
Embrace uncertainty, analyse what?
We will need to analyse novel and unanticipated phenomena, current and/or emerging, that will disrupt or transform an operational mandate, policy, strategy or planning document. The future is not predetermined – there is no 'one official' future; there are too many complex, interconnected, volatile variables to reliably predict that tomorrow will continue in a straight line from today. In this anticipatory vein, foresight methods allow organisations to consider uncertainty as part of their strategy for prevention, preparedness, outbreak response, disease control and scientific advice.
Using foresight methods, multiple futures with key uncertainties are imagined and insights are drawn from a diverse set of perspectives to support proactive ways of working and responding to opportunities and risks.
One of our global partners, the World Health Organization (WHO), has integrated foresight methods to support their global public health mandate, such as horizon scanning to detect emerging technologies that over short- to medium-term timeframes could hold great promise or pose serious challenges to global health. Anticipatory and responsive frameworks have also been designed to mitigate risk associated with advances in science and technology (aka, 'dual-use research'). Finally, the foresight scenarios are used to anticipate and be better prepared for potential future epidemics and pandemics.
This knowledge is captured in a number of WHO reports and guidance documents as well as in a 2.5-hour online course in English for technical teams, and those responsible for planning, prioritisation and strategy setting. For the uninitiated, the course offers some useful tips on applying foresight methods to 'use the future' to support decisions today.
WOAH is exploring the applications of foresight methods. Over the next 12 months, leading up to WOAH's 100th anniversary, a foresight exercise will be conducted to explore the trends and drivers shaping the present and the futures of animal health and welfare. Workshops to generate scenarios depicting multiple futures and develop strategies from scenarios will be held as part of this exercise.
Stay tuned, and feel free to contact WOAH Foresight Adviser, Tianna Brand, for more information on the foresight exercise.