CONTINUOUS INFORMATION Posted on 2019-10-10 15:23:33
FAO and OIE Directors General exchange views on the cooperation between their two organisations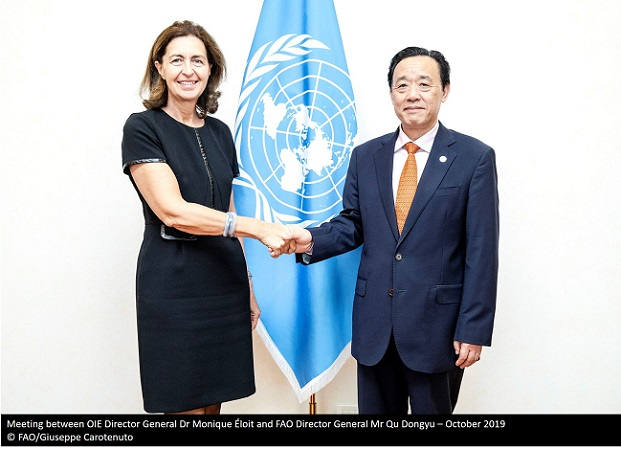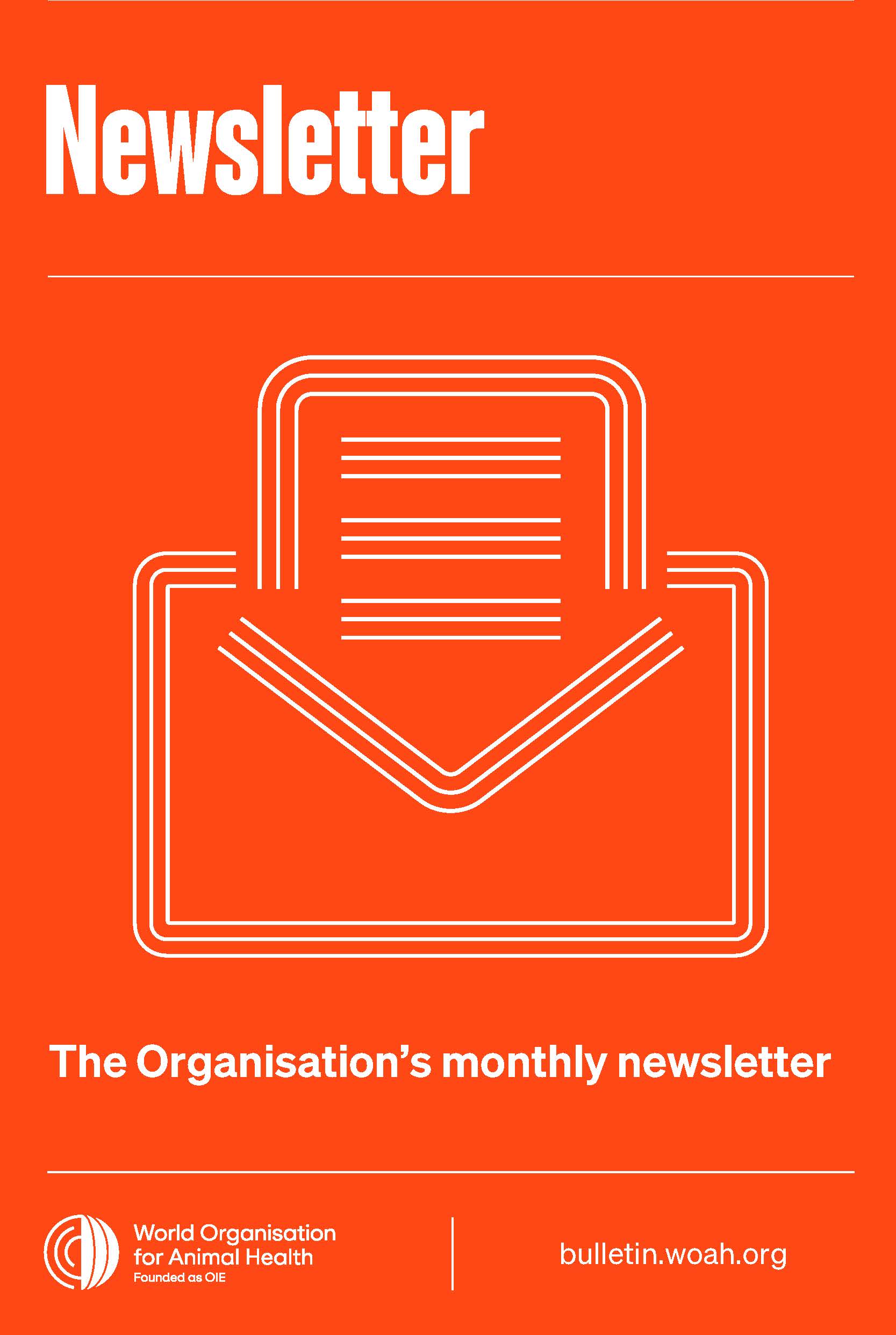 Paris, 3 October 2019: The OIE Director General Dr Monique Eloit met today with FAO Director-General Qu Dongyu at the FAO Headquarters in Rome, Italy. She congratulated him for his recent election and for how he embraced rapidly his new position.
They agreed on the importance of the longstanding partnership between the World Organisation for Animal Health and the Food and Agriculture Organization of the United Nations (FAO) and they exchanged their views on its evolution in the future for the benefit of the Members.
Synergies between the actions of the two organisations were highlighted, regarding food safety and food and nutrition security, for which the OIE strongly contributes as an international science-based standards setting organisation for animal health, including for trade of animals and products of animal origin and for quality of Veterinary Services in support to farmers.
The collaboration of FAO and OIE with the World Health Organisation through the Tripartite collaboration was described as essential to face the existing and emerging global public health challenges, in particular regarding antimicrobial resistance mitigation and zoonotic diseases surveillance, prevention and control.
The current African Swine Fever global crisis was also evoked. The efficiency of the FAO/OIE agreement on the Global Framework for the Progressive Control of Transboundary Animal Diseases (GF–TADs) was acknowledged by both partners.
The two Directors General stressed the importance of innovation and digitalization to face the challenges of the future on the long term, while supporting small – holder farmers and pastoralists, and ensure empowerment of women and youth.
The two organisations' leaders finally agreed on the need to build a holistic common long-term vision to achieve the UN Sustainable Development Goals (SDGs).