CONTINUOUS INFORMATION Posted on 2023-09-25 16:33:26
Bovine Spongiform Encephalopathy Surveillance Guidelines: Now Available Online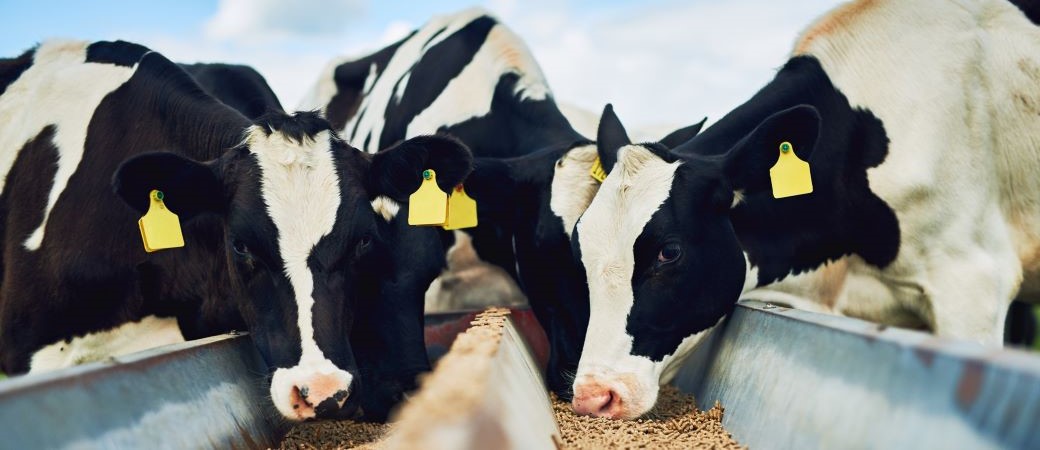 Upon request from its Members, WOAH has recently published bovine spongiform encephalopathy (BSE) surveillance guidelines. These guidelines aim to assist Members in adapting their surveillance programmes to the changed provisions of the Terrestrial Animal Health Code (Terrestrial Code) adopted during the WOAH General Session last May.
Following the adoption of new BSE standards at the General Session, WOAH published the Guidelines for Targeted BSE Surveillance, which is available on the BSE web page under the heading 'General Information' and the section 'Prevention and Control'.
These guidelines aim to support WOAH Members in implementing a BSE surveillance system and complement the information in Chapters 1.8 and 11.4 of the 2023 Terrestrial Code and Chapter 3.4.5 of the Manual of Diagnostics and Vaccines for Terrestrial Animals.
In summary, these guidelines first present an overview of BSE's clinical signs before expanding on the four groups of animals that should be targeted for surveillance (according to the newly adopted Terrestrial Code provisions). The guidelines also look at the components of a credible BSE surveillance system. Finally, the Appendices contain supplementary information on BSE, including links and references to additional reading material, examples of clinical examination forms, and disorders pertinent to the differential diagnosis of BSE.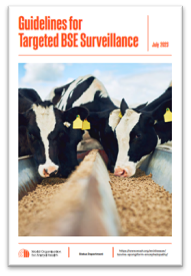 Access Guidelines for Targeted BSE Surveillance here.
For any questions and comments, please contact: Disease.status@woah.org