CONTINUOUS INFORMATION Posted on 2023-10-31 14:43:03
Launch of the 100th Anniversary Participatory Foresight Project!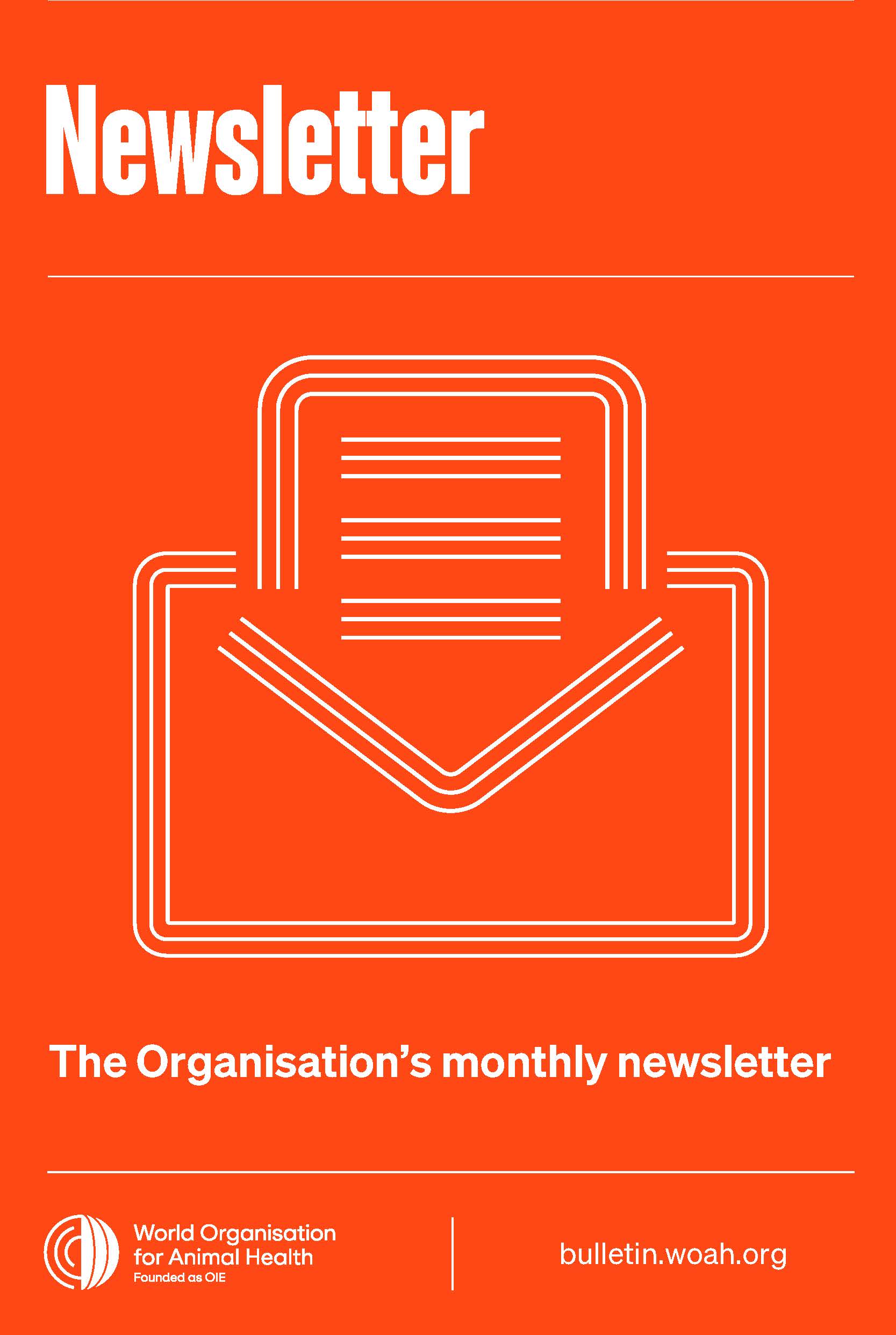 Celebrating 100 Years of WOAH: Shaping the Future Together
As we approach our 100th-anniversary celebrations, we are proud to look back on our rich history and are also excited to see what the future holds for animal health and welfare. To peer further into the future, as part of our commemorations, we have embarked on a participatory foresight project.
Embracing the Future with Foresight
Our commitment to being at the forefront of animal health and welfare is at the heart of this celebration. Consequently, we have recently launched a participatory foresight project, collaborating directly with foresight experts Dr Wendy Schultz and Ms Victoria Ward from Jigsaw Foresight Ltd., Oxford, United Kingdom.
What is foresight? It is a dynamic toolbox of techniques designed to help us anticipate, navigate and consider future possibilities. We are diving deep into change analysis, scenario planning and exploration to empower ourselves with the wisdom to thrive in a rapidly changing world.
Join the Foresight Odyssey
Shaping the future is not a solo endeavour—it is a collective journey. That is why we invited over 300 individuals from WOAH's network to register for immersive online workshops. With more than 70 participants from across the globe, our first series of workshops, 'Exploring Key Uncertainties', unfolded on 5 and 12 September 2023.
During these workshops, we explored 45 pivotal changes meticulously identified through horizon scanning, with the Jigsaw Foresight team. Our 'domain map' highlights the core areas of our interest, such as animal health and welfare, domestic livestock, wildlife, aquatic animals, global trade, regulations, veterinary services and veterinary medicine. We also scrutinised subjects influencing these areas, from geo-political relations to species conservation and existential risks.
Navigating Change with Insight
These changes were rigorously analysed, tagged with keywords, and categorised using the PESTLE-V model (Political, Economic, Social, Technological, Legal, Environmental and Values). Our team then ignited discussions about hot topics and emerging trends, culminating in the selection of these 45 key changes. Each of them holds the potential to directly or indirectly influence WOAH's work.
During the workshops, these key changes were rated on a matrix, considering their importance and uncertainty. We found that while some changes do not require immediate action, others need prompt and vigilant monitoring. There are those that should already have a plan in place and then there are those waiting to be explored through future scenarios.
Unveiling Tomorrow with Future Scenarios
November will usher in other workshops dedicated to building scenarios—a creative exercise where we craft multiple alternative future storylines. In this realm of uncertainty, we will explore how these changes might shape and influence tomorrow's outcomes.
Paving the Way Forward
These workshops will help clarify how we handle scenarios, which are meant to be explored and used to challenge our assumptions about both the present and the future. As we step into 2024, our journey continues as we develop strategies to adapt to and even thrive in the future.
Your Voice Matters
Are you curious about the 45 identified changes? Visit our trilingual (English, Spanish and French) Whiteboard: WOAH Change Cards – Visual Workspace for Innovation. We invite you to share your perspectives on the changes through our feedback form, also available from this board.
Join us in this journey as we prepare for our 100th anniversary and help WOAH take bold steps towards shaping a brighter future for animal health and welfare.
Contact: Tianna Brand, WOAH Foresight Advisor