CONTINUOUS INFORMATION Posted on 2023-09-26 13:23:00
The Performance of Veterinary Services Information System Enters its Next Phase of Development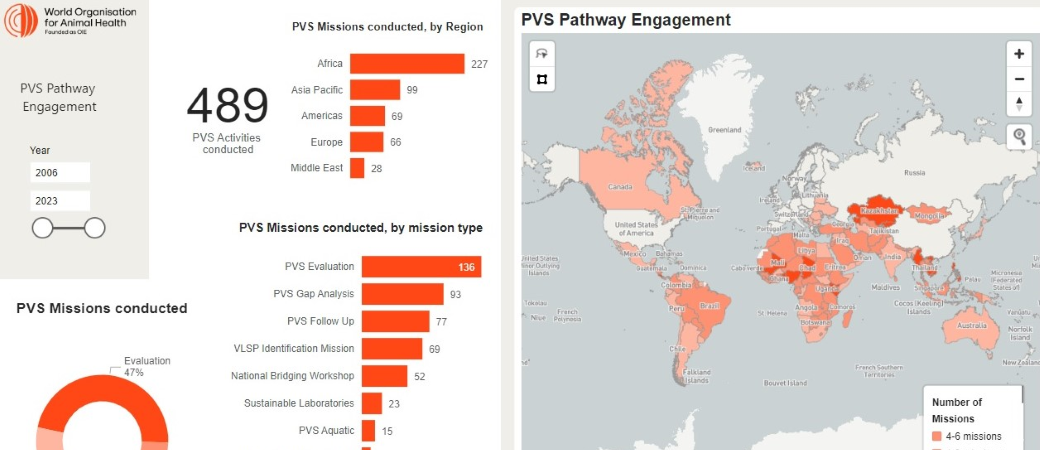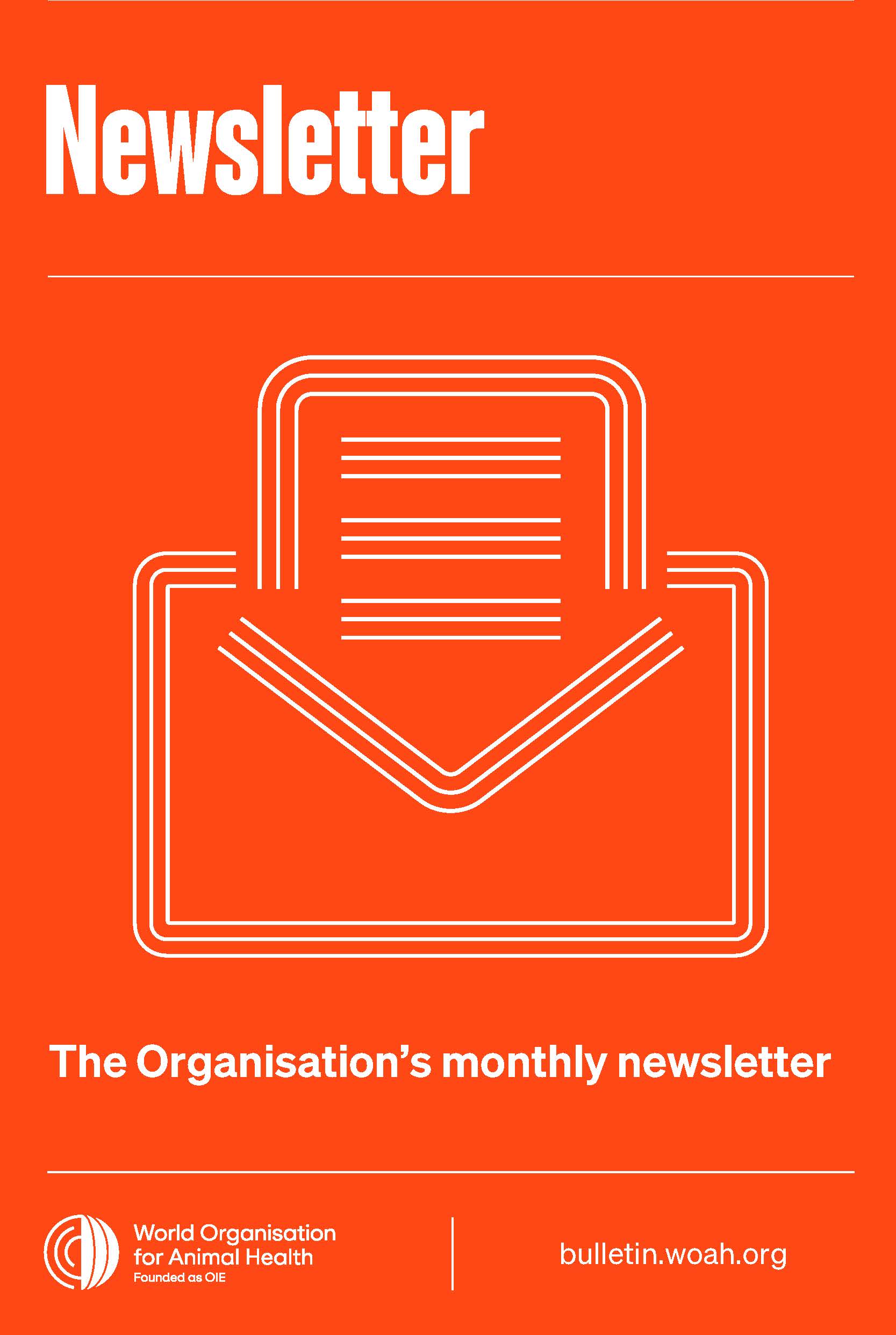 The next developmental phase of the Performance of Veterinary Services Information System (PVSIS) is underway. The PVS Evaluation and Follow-up Reports have been migrated to a secure transactional database, which now allows text analysis. This feature unlocks valuable data and performance insights for Veterinary Services among the more than 140 Members engaged in the programme since 2007. In addition, the database can aid governments and partners in making evidence-based investment decisions in Veterinary Services.
Robust and resilient Veterinary Services are key to improving animal and public health worldwide. The PVSIS aims to meet the evolving needs of Veterinary Services to facilitate performance improvements by offering greater insight in addition to the narrative-based PVS Reports. A complete documentation of the performance of the Veterinary Services, the PVS Report contains insights that WOAH has unlocked so that governments, investors and partners can access, use and act upon their recommendations more easily.
PVSIS objectives
The PVSIS intends to cultivate existing and future recommendations made in PVS Reports to monitor progress and prioritise actions. The insights highlight where experienced and independent experts recommend investment that can improve the performance of Veterinary Services. A further benefit is increased compliance with WOAH international standards and improved animal health and welfare worldwide.
Powerful implications of the PVSIS
The innovation behind the PVSIS unlocks the power of historical data and insight contained in PVS Reports. At this critical moment in history, the Pandemic Fund of the World Bank offers an unprecedented level of support and investment for pandemic prevention, preparedness and response. Focusing on the strengths, weaknesses and recommendations for each PVS Critical Competency, WOAH has migrated all essential information to its database that allows for a quick and systematic analysis of these PVS trends.
For the first time WOAH is using natural language processing and machine learning, and a key result of this novel approach is insight into the most common and persistent recommendations, strengths and weaknesses of the Veterinary Services across the globe. Members can access this analysis via interactive dashboards with major indicators updated in real time as new data becomes available.
The PVSIS is designed to maintain the same level of confidentiality that Members have already established for all existing PVS Reports. While each Member will be able to view their own data securely, they will not have permission to view any other Member's identifiable data. All interactive dashboards will present all PVS data anonymously and grouped as a cohort analysis, to respect each Member's preferences and confidentiality.
Starting in December 2023, all Members will have access to these functionalities.
The Capacity Building Department is developing the PVSIS in collaboration with external and specialised service providers SysReforms International and One Health Epi Consulting. We also worked with Delegates and partners via focus groups at this year's General Session.
The system will cater to the main stakeholders of the PVS Pathway Programme, which include Members' Delegates and Veterinary Services staff, WOAH's institutional partners and donors, as well as PVS Experts who conduct missions upon request of WOAH Members.
The global launch will take place at next year's 91st WOAH General Session in Paris, France, to coincide with the Organisation's 100th anniversary. Training sessions will be available to learn more.
Also…
Delegates will be trained at this year's Regional Conferences for the Middle East in Riyadh, Saudi Arabia, and for Asia Pacific in New Delhi, India.
Contact: Jennifer Lasley (j.lasley@woah.org), WOAH Capacity Building Department