CONTINUOUS INFORMATION Posted on 2018-10-02 11:19:21
Global Strategic Plan to end human deaths from dog-mediated rabies by 2030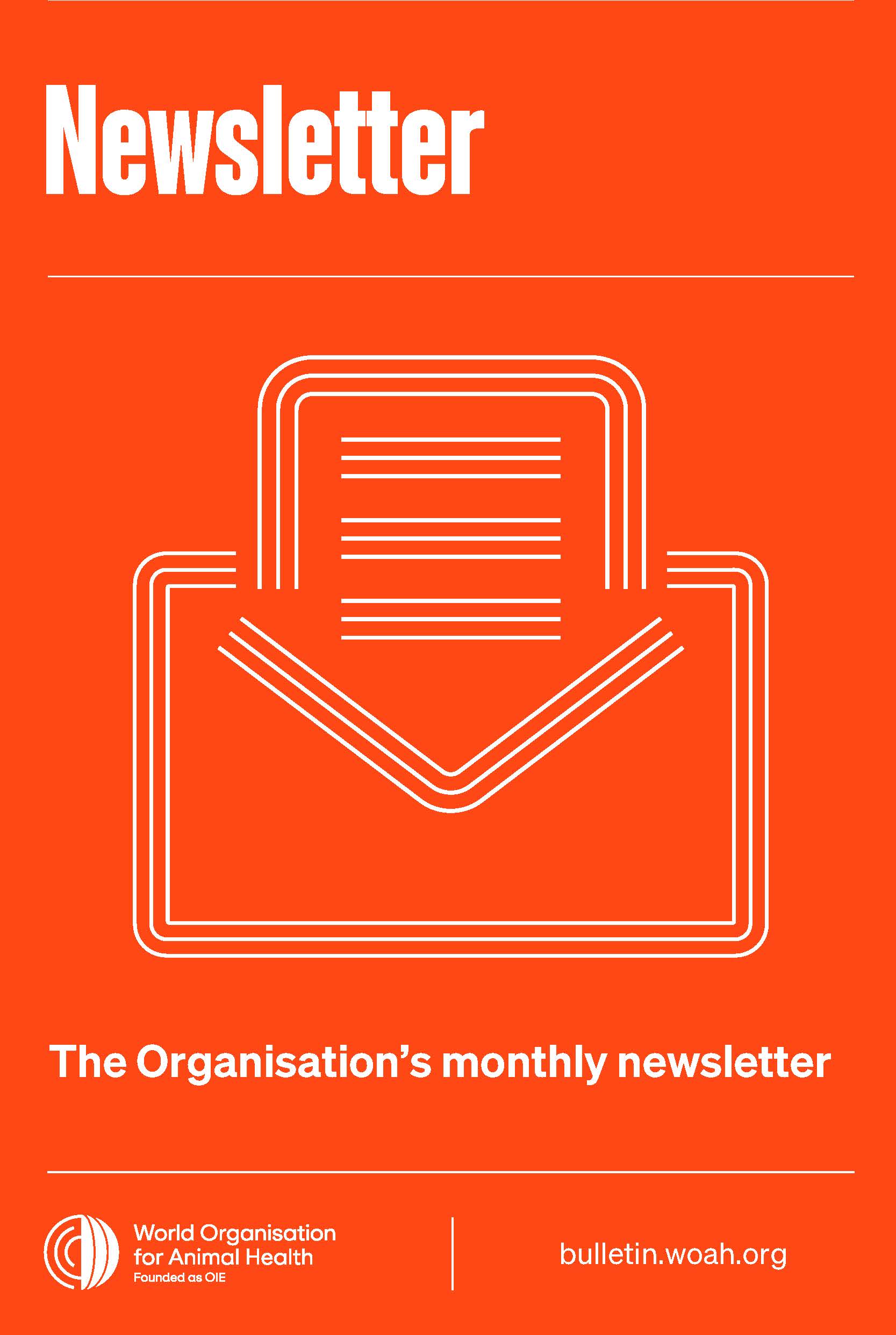 AUTHORS:
Gregorio Torres (1), Louis Nel (2), April Johnson (3) & Bernadette Abela-Ridder (4)
(1) Chargé de mission, Science and New Technologies Department, World Organisation for Animal Health (OIE)
(2) Executive Director, Global Alliance for Rabies Control (GARC)
(3) Animal Health Officer, Food and Agriculture Organization of the United Nations (FAO)
(4) Department for the Control of Neglected Tropical Diseases, World Health Organization (WHO)
Rabies is one of the oldest and most terrifying diseases known to mankind. Despite being 100% preventable, the disease kills one person every nine minutes of every day. The terrible reality of rabies in the modern day and age is that the disease disproportionately affects children in poor rural communities where awareness of the disease, access to dog vaccination programmes and access to and affordability of post-bite treatment are limited or non-existent.
The necessary technical tools for rabies elimination are available. However, programmatic elimination of rabies will require sustained political will, community level involvement and the commitment of financial resources at all levels.
In 2015, the international community united in a call for action to achieve an ambitious but realistic goal of zero human dog-mediated rabies deaths by 2030 – 'Zero by 30'. For the first time in history, the World Health Organization (WHO), the World Organisation for Animal Health (OIE), the Food and Agriculture Organization of the United Nations (FAO) and the Global Alliance for Rabies Control (GARC) have forged a strategic collaboration titled United Against Rabies. Together, this collaboration has developed and launched a Global Strategic Plan to end human deaths from dog-mediated rabies by 2030.
This Global Strategic Plan leverages existing tools and expertise in a coordinated way to empower and engage countries to save human lives from this preventable disease. The Plan puts countries at the center with renewed international support to act. National governments are expected to lead efforts, driving the changes needed to reach the Zero-by-30 goal.
The main objectives of the Global Strategic Plan are to efficiently respond to the disease through effective use of vaccines and medicines; to generate, innovate and measure the impact of the interventions; and to sustain commitment and resources to drive progress towards global rabies elimination.
The Global Strategic Plan is being implemented in three phases:
The First Phase 'Start up' (2018–2020) aims at building a strong global foundation for rabies elimination and engaging the 29 countries that have the greatest chance of demonstrating rapid progress. Those are countries where rabies is a priority disease, countries already active in rabies control, countries where rabies elimination pilot projects are already running, and countries we can learn from to improve future implementation.
The Second Phase 'Scale Up' (2021–2025) will engage with and involve 52 more countries in rabies elimination. This phase will use the strong foundation established in Phase 1, refined and improved with learning and experience with a global goal.
The Third Phase 'Mop Up' (2026–2030) will target the remaining endemic countries in the fight to eliminate rabies, and continue to support country efforts as communities, nations and regions advance to reach Zero by 30. This phase is considered the last mile of human dog-mediated rabies elimination, but we should never under-estimate the challenge of the final stages.
The Global Strategic Plan recognises rabies-infected dogs as the main source of human rabies. Despite this, dogs should not be perceived as a threat but as the best allies to eliminate rabies. Communities need to be aware of the power of preventing dog bites and of life-saving human post-exposure prophylaxis. Most importantly, the disease needs to be tackled at the animal source by vaccinating dogs with good quality vaccines, advocating for responsible dog ownership, and by raising public awareness. It has been demonstrated that dog vaccination is a cost-effective control measure that protects human lives in an equitable, sustainable and cost-effective manner. It also has potential positive spill-over effects for the protection of livestock, biodiversity and wildlife species conservation.
The elimination of dog-mediated human rabies is considered a global public good and an excellent showcase for application of the 'One Health' concept. Cross-sectoral solutions from stakeholders in both human and animal health systems are essential for the greatest benefits to be realized. Working together to bring an end to rabies will have multiple positive impacts including – above all – saving human lives, but also reducing the heavy economic burden imposed by the disease from lost income or livestock. It will strengthen both human and veterinary health systems, improve equity and access to healthcare, and contribute to the global sustainable development.
Countries are being invited to make and reaffirm their commitment to prioritise rabies prevention and to work through a 'One Health' approach to eliminate dog-mediated rabies human deaths by 2030. The four partner organisations responsible for the implementation of the Global Strategic Plan are ready to leverage existing knowledge, tools and technology in a new way. The partner organisations of United Against Rabies are already working with countries to coordinate and catalyse global change so no one will ever suffer in pain and die from this preventable disease. Investing in the elimination of rabies will accelerate progress, as the world works to make the Zero-by-30 Goal a reality.
We all have a role to play in achieving the shared goal of global rabies elimination. The time is now.
■ September 2018